Lincat Silverlink Induction Hob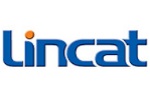 Description
The Silverlink 600 range is extensive and includes gas and electric cooking equipment for both counter-top and free-standing use. All units are 600mm deep to make optimum use of available kitchen space. Width sizes extend from a compact 300mm up to 900mm depending on the product type.
This modular design concept enables you to mix and match individual pieces of cooking appliances to create your ideal kitchen layout. Silverlink 600 catering equipment delivers quality and capacity. It's also easy to clean safe and simple to use.
Features
High power delivers almost twice the cooking power of a similarly rated gas hob
Boost function delivers power when it's most needed
6mm thick high impact resistant glass ceramic surface will withstand hard knocks and is easy to clean
Functional and attractive profile is perfect for front of house theatre-style cooking
Easy to use rotary controls complete with LED display of power level
Portable, plugin device - easy to move around the kitchen and ideal for event catering
Pan detection function cuts power when no pan is present preventing harm to users and utensils while saving energy
Automatic heat up function switches to a preset power level after full power heat up
Easy to change filter built into the base of the unit
Powerful internal cooling fan and overheat protection for long service life
Specification
Lincat SL42 Silverlink 600 Four Zone - Height: 265mm, Width: 600mm, Depth: 600mm, Power:2 x 1kW + 2 x 2kW
Lincat SLI3W Silverlink 600 Wok - Height: 265mm, Width: 450, Depth:600mm, Power: 2.4kW
You may also be interested in...
Product Code: FRP99992